What's happening with Parks and Allotments
Join us on Friday 23rd March at 4pm for a Facebook Live Q and A with Cllr Kim McGuinness, where we'll be talking about the new Parks Charitable Trust that's been set up to manage the city's parks and allotments.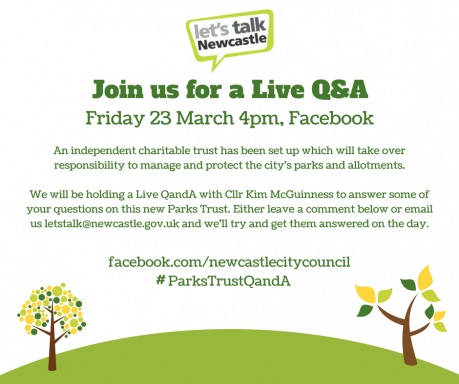 After ongoing austerity and cuts to the council's budget, there's less money to deliver services, so we've come up with a new innovative and pioneering new way to not only manage our much-loved green spaces, but to protect them for future generations.
You can view the live Q&A on Facebook here: Newcastle City Council. We've had quite a few questions already which we'll try and ask on the day, but if you've got any more then please email them to us at: letstalk@newcastle.gov.uk.